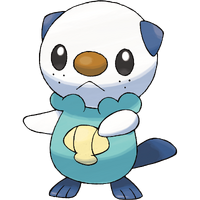 Hi there! My name is Leah, but on the livejournal community I go by tamago226. I live in the UK, and I have been a member of the community since September 2008 and have enjoyed every minute of it!
I'm what people might refer to as an completionist collector, meaning this: It is centered around a Pokémon I collect, I want it (especially if Mijumaru is involved). This is difficult, however, since most of the Pokémon I collect are all either very popular or over-merched. It's all in the fun, though! <3
I like making friends and chatting with other collectors from time to time, so if you wanna talk contact me on LJ as Tamago226, or just pop me a message here!
My Collections
I collect the following pokemon:





My collection of Mijumaru and his evolutions can be found at my website
The Freckled Samurai
, my Galarian Ponyta and Rapidash collection can be found at
Glimwood Tangle
and my other collections can be found at the following websites:
Have You Any Wooloo? (Under construction, of course!)
I still have to make webpages for many of my collections though, so stay tuned!
Community content is available under
CC-BY-SA
unless otherwise noted.