Contents
| | |
| --- | --- |
| Hot Articles | Articles To Start |
What's New on Pokemon Collectors Wiki
Date format - dd/mm/yy
07.08.2019 / Nearly done...

We're almost back on track! There are very few Pokémon that need to have their pages created. Check out the List of Pokémon so far!
15.06.2019 / Gen 1 complete

Good news! All First Generation Pokémon are now online!
01.06.2019 / Revamp and a promotion

DetectiveRaichu has been given a couple of shiny new badges and is now an Admin/Bureaucrat on the wiki.
You may have noticed a couple of new blogs hitting the wiki; one asking for opinions on potential changes and another discussing the new layout. Please drop by and tell us your thoughts on the subjects raised. Sui Kune and Callyfin did a fantastic job creating the foundation for the wiki, and we need your help to continue their great work!
14.5.2019 / Wiki Adopted

Hello! After nearly 9 years, the wiki has a new bureaucrat: Jazzcookie! Along with myself, DetectiveRaichu, we will be working on bringing this Wiki up to date, with new infoboxes and templates. Previously locked pages are now unlocked for community editing. Feel free to join us and help this be the best resource it can be!
Helping out
Not sure where to start?
Adding content
Talk and more...
Head on over to the Pokémon Collectors LJ community to catch up with members on a collectors level.
Featured Article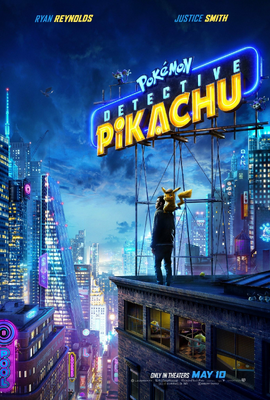 Pokémon Detective Pikachu is the first live-action Pokémon movie. The movie, focusing on the titular character and the son of his human partner, Tim Goodman, is based on the game of the same name.
Merchandise was first shown at Toy Fair 2019, before making its way to various countries in April that same year.
Featured Media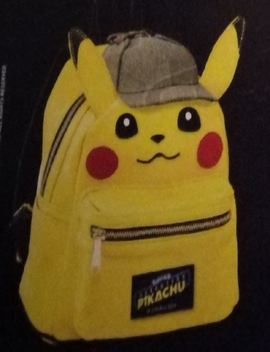 This Detective Pikachu backpack is only available as a contest prize. If you have more information about this item, then share it with us!
Community content is available under
CC-BY-SA
unless otherwise noted.